More than 80% of Tire Enterprises Have Closed-out Venture Capital and Export Constraints
In 2015, under the pressure of the economic environment, more than 80% of domestic tire companies face financial pressure, business difficulties and the risk of failure.
On the one hand is the precarious capital chain. Tire enterprises loan new money through banks, and companies still use old loans, and then refinance new loans until one day the capital chain is completely broken. For example, Watson Rubber recently acquired by Shandong Hengfeng Rubber & Plastics.
On the other hand, the export of tires was blocked, orders were cancelled, and export-oriented companies suffered major setbacks.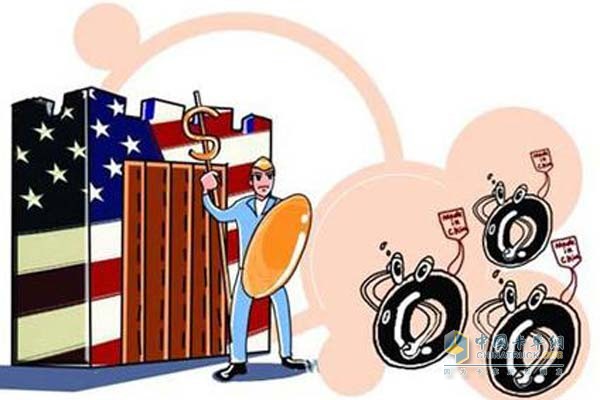 Tire exports blocked, orders were cancelled, export-oriented companies suffered a major setback
In 2016, the US tires "double reversed" again. The U.S. Steel Workers' Union and Titan International have submitted petitions to the US International Trade Commission and the U.S. Department of Commerce in hopes of sanctions on construction vehicle tyres from China, India and Sri Lanka.
At present, the performance of the domestic tire market is weak, most manufacturers have significant new inventory, and they generally have more than 30 days of inventory.
According to the monitoring data, the operating rate of semi-steel tires in domestic tire enterprises was 57.37%, a decrease of 6.59 percentage points from the previous quarter and a decrease of 4.4 percentage points year-on-year.
According to a zinc oxide manufacturer, according to his personal point of view, this year is the most severe for tire companies. Faced with many negative factors, whether or not it can continue to operate depends on how the company itself develops.
A Piston Pin , a cylindrical pin mounted on the skirt of the piston, passes through the small hole in the middle of the connecting rod and is used to connect the piston and the connecting rod, passing the gas force on the piston to the connecting rod. It is usually made of high quality alloy steel and made hollow.
Piston pin materials are generally low carbon steel or low carbon alloy steel, such as 20, 20 mn, 15Cr, 20 cr or 20 MNV. The outer surface is hardened by carburizing and then refined and polished. This not only improves the surface hardness and abrasion resistance, but also ensures high strength and impact toughness.
We produce various piston pins:
2. Car Piston Pin
4. Ship Piston Pin
5. Train Piston Pin
6.Agricultural Machinery Piston Pin
7.Construction Machinery Piston Pin
Piston Pin
Piston Pin,Piston Pin Puller,Piston Pin Bushing,Piston Pin Tool
Hebei Zhonghai Shipping Accessories Manufacturing Co., Ltd. , https://www.zhonghaiship.com